Do you want to know how to drive traffic to your website?  Check out these top tips to help you reach more users, increase your brand recognition and achieve your online business goals.
In today's digital-first economy, it has never been more important for you to have a powerful online presence. However, while most of the world has turned it's eye to social media, there is one tool that is still providing the majority of business success!
While digital trends come and go, the humble website has remained as the hallmark of digital marketing. The one place for you to showcase your brand identity and sell products and services, websites continue to be one of your most important online assets. 
However, you can have the best website in the world but still fail! To reach the online users you need to make a difference. If you are ready to get serious about your online presence in 2021, you need to find the best ways to increase traffic to your website!
8 Major Methods To Get Traffic To Your Website
Are you ready to discover the top ways for how to drive traffic to your web site? With the right tools and tactics, you can boost your brand's recognition, reputation, and potentially your revenue. However, not every tool is created equal, and many will offer a variety of outcomes depending on your goals and website purpose. 
In this article, we will break down eight top ways for you to get traffic to your website in 2021:
Social Media Advertising
Referral Sites
Organic Searches
Paid Searches
Display Ads
Email Marketing
Direct Traffic
Reviews
With a bit of investment, you can take advantage of some of the web's most effective methods for increasing your website traffic, and watch your brand's reputation and recognition grow.
1. Utilize Social Media Advertising To Boost Your Traffic
If you really want to get traffic to your website, make sure you are taking full advantage of the power of social media.
Social media platforms and channels have become the primary way that brands and businesses communicate with individuals online. If someone is going to find your website and visit, they are most likely going to do so through a social media platform.
If you aren't already using social media, now is the time to log on and create accounts across today's most popular platforms for your website's audience. Don't waste valuable time and money trying to reach users on channels that aren't going to bring in high-quality visitors.
Once you are present on social media, the next step is to invest in social media advertising. As one of the leading digital marketing avenues on the web today, In 2021, social media advertising in the US alone is projected to reach nearly $48 billion dollars. The reason is obvious – creating and launching powerful social media advertising campaigns takes only a click. 
You can get more traffic to your website by investing money in pay-per click (PPC) advertising – which means that you only pay for those users who actually click through a social media ad and reach your website. 
By creating engaging content that users want to interact with, you can watch your website traffic stats soar with the power of social media advertising.
Check our social media services on our web site on this link.
2. Take Advantage Of Referral Sites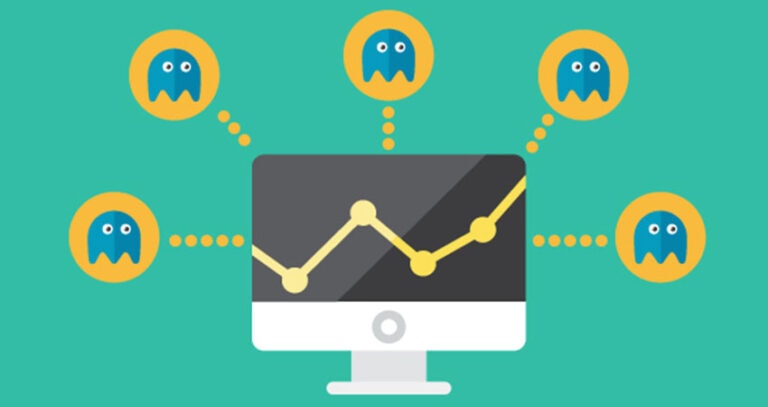 One of the best ways to boost your website traffic in 2021 is by partnering with referral sites. Referral sites are locations across the web where information about your business can be seen by website visitors. When site traffic reaches referral sites, these users are then directed – referred – on to your website through links. 
There are plenty of kinds of referral sites that your business can take advantage of starting right now:
Guest Blog News/Content Sites: These sites exist to drive traffic to their content for advertising dollars. This is where your business has a unique opportunity to shine and take advantage of referrals effectively. 
Most of these sites are always looking for new, well-written guest blogs and posts that they can post to entice visitors to their sites.
To take advantage of these opportunities, consider writing blogs that offer helpful and engaging content and add links within that go straight to your website. You can easily hire freelance writers to build content for you that you can shoot across as many guest blog sites as you can find!
Directories: There are plenty of online directories where your business's information can be found by online search engines. 
Sites such as Angie's List, Thumbtack, and the Better Business Bureau are online directories where both individuals as well as algorithms will go first to find information. 
To make sure your website is seeing traffic from directory sites, make a list of all possible online directories where your brand or business should be included. Visit those sites and set up accounts with accurate website information – and watch new traffic flow in!
Public Forum Sites: Yes, public forums are still a thing! Sites such as Reddit and Quora are incredibly powerful for web traffic. By finding your unique industry or service and jumping in with insights and answers, you can start driving traffic to your site with personalisation.
Let us help you with a strategy, send us a message to discuss.
3. Optimize Your Organic Search Capabilities
The tried and true method for driving traffic to your site is organic searches. Long before social media managers unlocked newsfeed algorithms, website developers were optimizing sites to help search engines find the best data and rank their content. 
While Google and other search engines do update and change their search engine result page (SERP) rankings, the basic organic search criteria still remain. The key is ensuring that your site is meeting SERP best practices that search engines love to see. Some of these include:
Site Page Speeds

Bounce Rates

Click-Through Rates

Backlinks

Page Content
A great way to make sure your site is meeting and exceeding organic search best practices is to check out resources such as Google Search Central – where you can find the latest updates on how search engines are finding sites organically.
The best way to check how well your site is ranking is by using google analytics to check on your traffic, how many hits you are getting, from what devices and what demographic.  Here at DMC we can set this up for you and we can also do a free analysis of your site SEO, we can tell you exactly how well you are doing and come up with a strategy.  Send us a message for more information.
4. Pay For Traffic Through Search Engine Results
One of the most difficult things about organic search is the time it can take to see results. If you want to take advantage of the power of search engines without the wait, you can boost your traffic through paid searches. 
Businesses and sites that use paid search capabilities will find their business information and website links listed on the top of SERPs, usually with "AD" next to their results. If you've ever searched for a local business online, you have more than likely seen a few of these paid ad types.
The cost for paid search results can vary depending on your needs, but the results of guaranteeing that users see your name and link directly to your site can be invaluable. 
5. Pop Up Across The Web With Display Ads
Another format of paid advertising that can help you reach website visitors faster are display ads. 
Display ads are a strategic method of honing in on online users who may visit your site or interact with your content on social media. 
By utilizing web user cookies and history tracking data, display ads will be targeted to reach high-value potential customers by displaying across the other sites that they visit. 
Display ads are a fantastic way to reach users and boost your traffic by splashing your brand and website link along many user's favourite websites. They are also an integral part of a holistic digital marketing strategy, and will likely be one of your more expensive costs. This is why it is important to build a strong strategy for how and why you will use display advertising. 
No matter what, display ads are a perfect way to quickly see your traffic jump. The display strategy is key to keeping your site and branding showing up in front of users. This is one investment that you can't afford to miss if you are serious about getting more website traffic in 2021.
Contact DMC and to discuss how display ads can help your business.
6. Don't Sleep On Email Marketing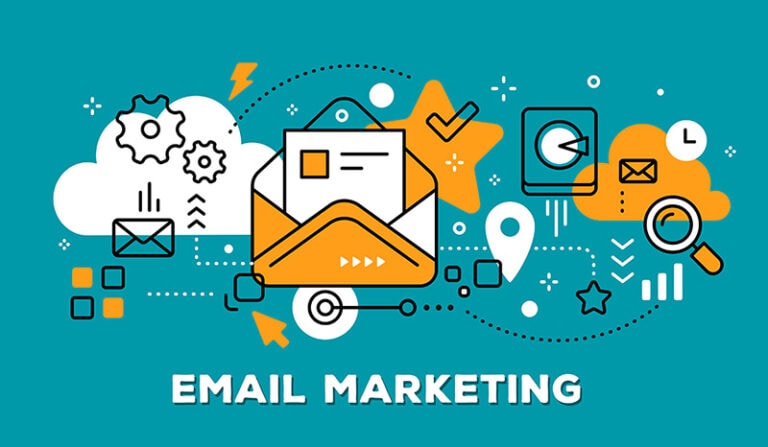 Email marketing may feel like a marketing strategy of the past, but answer this question: How many times have you checked your email today? 
Email marketing still remains one of the most effective marketing strategies that is guaranteed to boost your website traffic with high-value customers and clients. Not only can you reach a huge amount of people that are actually engaged with your branding through your email chains, but email is incredibly cost-effective. If you are looking to maximize your marketing dollars to increase your website traffic in 2021, make sure you are using email marketing. 
There are several effective ways to use email strategically. There are email marketing platforms such as Mailchimp and BombBomb that allow you to create hyper-personalized and effective emails that target specific audiences. Consider using the same backlinks and SEO optimization methods that you use on other traffic-boosting tools to give your emails an extra punch.
Contact us to discuss how we can implement a winning email marketing strategy.
7. Invest In Direct Marketing Methods
Just as you can still depend on the power of email to help boost your traffic, you can also trust direct traffic sources as well. Direct traffic is any website traffic that arrives on your website intentionally. This means that a visitor entered your website's URL and hit "enter" with purpose and reason – and is likely one of your most valuable potential customers.
How do you boost your direct traffic? Building and maintaining brand relevance and awareness through other sources of media such as television, radio, and print ads and including your website address is a great way to help keep direct traffic flowing. 
Direct traffic is also a great barometer for your website and business's overall marketing. 
If you find that your direct traffic is steady or increasing, this means that you are likely doing a great job of hitting customers across your channels. Direct website traffic can also mean that you have returning visitors who are consistently interested in your website's content.  We recommend lots of fresh content on your web site, content that is relevant and that people want to read!  Contact us about a blog strategy today
8. Build Your Online Reviews & Reputation
A final way to increase your website traffic in 2021 is by increasing your online reviews and reputations. When you take advantage of reviews on both search engines and review sites, you can help increase your SEO and draw in even more visitors. 
It's important to note that online reviews can be a double-edged sword. If you offer great services and content, you will see your traffic increase with the help of positive reviews. However, if your reviews are negative and you don't take the time to remedy issues, you will likely watch your website traffic plummet.
One way to boost the power of online reviews is to consistently engage with those who leave reviews online. Anytime you see a positive review, engage the reviewer and thank them for taking the time to leave a rating or review. This will help your website's brand take on a personality that draws other users to your site.
We offer a fantastic reputation management strategy, click here to go to the link
Invest In The Right Tools To Increase Your Website Traffic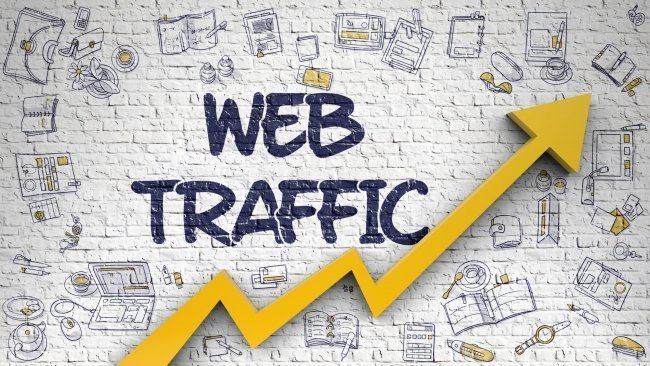 While each of the eight methods above are great for helping boost your website traffic and performance, they are useless unless you take the time to implement them well. Knowing your website's purpose and goals is the first step to using the right methods to draw new and consistent traffic to your website. 
One of the best ways to take advantage of these powerful tools is with the help of an experienced website SEO team. An agency that specializes in website development and optimization will have the experience and expertise to show you how to use these methods to boost your traffic fast.  The digital marketing company have years of experience and they can put together a package that will have new customers knocking at your door, contact us.
No matter what method you choose, now is the time for you to increase your website traffic. As the world continues to move toward a digital-first approach to marketing and sales, only those brands and companies with an optimized website will be able to reach high-value clients and customers. Take the steps today to implement the right tools, and you can enjoy the fruits of your labor tomorrow with website traffic that exceeds your wildest expectations.
The digital Marketing company has won an award! We are one of the top Wordpress Development companies!! This is a fantastic achievement, we are really
Read More »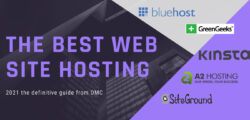 Who offers the best uk web hosting for wordpress sites, and why?  There are probably a number of reasons why you are looking for a
Read More »